Kick off summer with a stunning blue and white nautical themed party complete with nautical table decor and some red white and blue mixed in!
When is the Best Time for a Nautical Themed Party?
There is no better time for a nautical themed party than summer time and I am so glad that the sunshine is finally here to stay for a while. I created this table with the mindset of it being the perfect setting for summer, memorial day, Father's Day, or the Fourth of July!
Throwing the perfect nautical themed party takes a few things. First, it takes some beautiful floral centerpieces. Second, it needs some great drinks (check out the bourbon tasting at the end of this post). And finally, it needs some adorable nautical table decor to leave a great lasting impression!
Today I am diving deep into how to set the best nautical themed table for your next nautical themed party and it is packed with blue and white, just as it should be! You'll find my best recommendations for nautical tableware, nautical table linens, and more.
How to Choose the Best Nautical Table Decor for Your Nautical Party
One of the first things you should do when you begin planning out your nautical themed party is figure out your table setting. Your nautical themed tablescape will be the center of attention and it should rightfully shine! Choosing the best nautical table decor doesn't have to be difficult, though. The key to finding the best nautical table decor is to shop within the colors of blue and white with some pops of red.
As you can see in the image below, I chose to stick with plates with pops of blue and then stuck a red striped napkin on top to tie some red into the blue and white nautical theme.
Where to Find Nautical Table Decor
I found the key pieces of nautical table decor from Neiman Marcus. While the specific salad plate I chose to feature in this post is now unavailable, I have linked plenty of similar ones that will really bring your nautical tablescape to life!
Shop Nautical Table Decor Tableware
How to Set Up Your Nautical Themed Tablescape
Setting up your nautical table is fairly simple. After laying down your blue and white themed tablecloth, arrange your tableware and lay your flatware beside them. Next, add in your drinkware. I chose these tortoise glasses because I thought they would stand out against the blue and white tableware and they did exactly that!
Finally, add in all of your finishing touches, including your beautiful floral centerpiece like the one I have included!
Shop Nautical Table Decor Extras
Nautical Tablescape Items You Might Also Like…
Choosing the Florals for Your Nautical Themed Dinner Table
I decided to stick with blue and white flowers for my nautical tablescape and the flowers I included are as follows:
Red Ranunculus
Blue Hyacinths
White Double Tulips
Blue Cornflowers
Light Blue Delphinium
White Scabiosas
Nautical Party Themed Drink Ideas
Now that you have some nautical table decor ideas, I wanted to give you a drink idea that would pair rather well with this nautical themed set up.
I bring you, a backyard bourbon tasting.
This would be easy enough to set up with a few of your favorite bourbons, of which you could place inside of decorative drinkware. Bottles Fine Wine dives into how to throw together a wonderful bourbon tasting party inside of this post.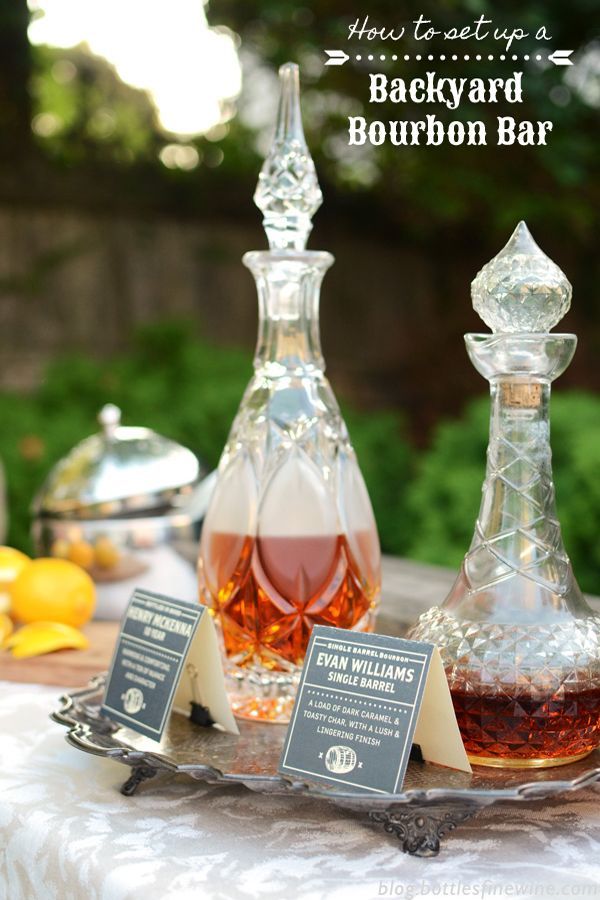 (image credit: Bottles Fine Wine)
I hope this inspires you to create your own nautical themed table with nautical table decor, we would love to see what you create make sure to tag us at @ivoryandnoire #inspiredbyivoryandnoire.